To complement our existing workforce, we look to recruit motivated and hard working people. If we have any current employment opportunities we'll list them below, so please check this page regularly for details.
Branch Assistant
Full-time: £20,000 - £25,000/year

We are looking for a good all rounder with electrical wholesale experience to join our team in Woodley. You will be serving on the trade counter, responding to telephone enquiries, working in the stores picking & packing as well as operating a forklift. Experience within an electrical wholesaler or similar trade environment is essential.

Salary, Bonus, Bupa, Workplace Pension and up to 22 days Holiday plus Bank Holidays available, dependent on experience.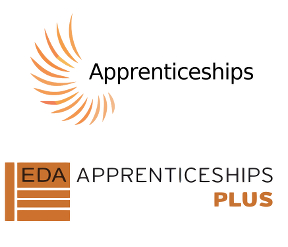 EDA Apprenticeship Scheme
Apprenticeship Opportunities Recruiting Now. Launch your career in a sector that's worth £billions to the UK economy. The EDA is a trade association representing members in the UK's electrical wholesale and manufacturing sectors. As part of the UK's wider construction industry, the electrical supply chain is worth £billions to the UK economy. Electricians, or electrical contractors, buy products from the wholesaler, usually via a trade counter. To view and apply for all available apprenticeships (across all businesses and industries) you need to register at the Government's Find an Apprenticeship website.